Posted on Mar 31st, 2011 by Mr Goldbar
It's always been a family affair 'round these parts, and now the mags are getting in on the action: check out Interview's Q&A with the Brothers Macklovitch (and brother-from-another P-Thugg) when A-Trak and Chromeo were hanging at SXSW, and then preview the A-Trak / Dave1 fashion spread in the new issue of Complex, hitting stands now. Suits!
Posted on Jul 21st, 2009 by Trackademicks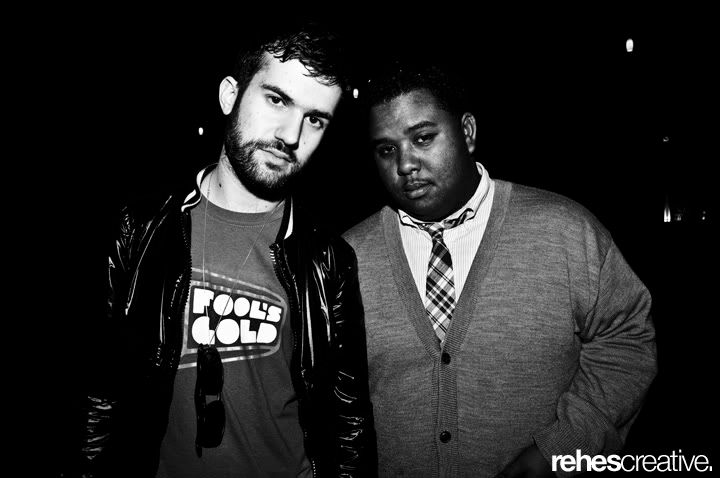 A-Trackademicks!
Spin Earth Got a chance to catch up with me on A-Trak's 10,000 lb Hamburger Tour in San Francisco… They caught me on a good day, pretty informative, hahahaha. Check it out!